"La Sabatinaccia" was a bet on the future. I had been working as a medical doctor for 30 years when, in 2012, I decided to turn a page in my life.
I had received the Italian medical degree when I was 24, and passed the qualifying examination to practice medicine in the US at 28.  I became a doctor for ethical reasons:  I wanted a job that would be helpful to others and not only a means to support myself.
As a MD, I had two main principles: I coupled an empathetic attitude towards the patients with the highest scientific standards. When I started my farming activity on the Elba Island, it came natural to me to base it on these same principles: ethics, empathy, and the highest scientific standards.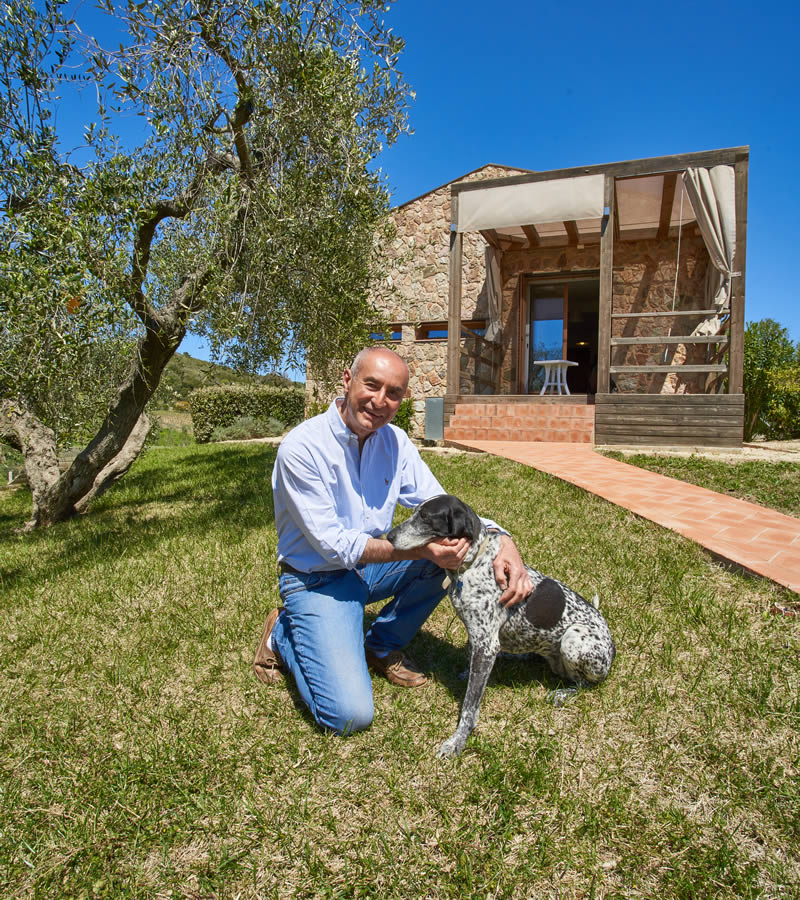 With time, oil alone has become the symbol of "La Sabatinaccia"
Whether it is extracted from the olives of our trees or distilled from Helichrysum, oil has the uncanny ability to embody and concentrate the aromas and flavors of the extraordinary nature of Elba thereby allowing everyone, no matter how far, to share in the pleasure and fully enjoy them.