Helichrysum Essential Oil
Helichrysum Essential Oil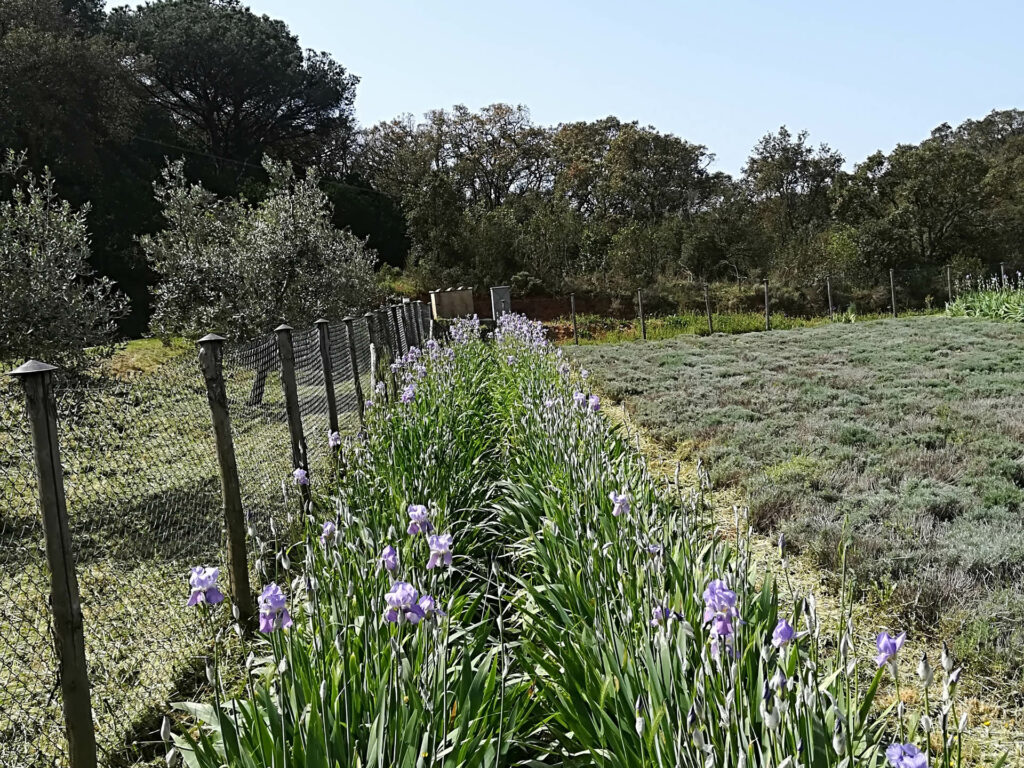 Helichrysum (Helichrysum Italicum) is a wild flowery plant that grows along the Mediterranean coast. It is very common in Elba, especially in the dry and rocky grounds by the sea. It is easy to spot thanks to its intensely yellow flowers. The very name helichrysum emphasizes the color of this plant. It comes from the Greek words helios (sun) and chrysos (gold) to mean "gold coming from the sun" as well as "sun of gold," the latter being a very vivid description of the helichrysum's flowers which look like a small golden sun.
At La Sabatinaccia we grow helichrysum according to the organic method. We are only 1.5 km from the sea and our farm is surrounded by plants of spontaneous native helichrysum as well. Our helichrysum is harvested in June/July, when its flowers contain the highest quantity of noble substances (balsamic period). For the production of extracts, the flowers are harvested by hand and dried. For distillation, the process is different as the flowers, stems and small branches are cut to obtain the fresh material which will then be distilled. The essential oil is steam distilled in a laboratory located in the Apennines (Istituto Lazzaro Spallanzani in Castelfranco Emilia, Montombraro Facility).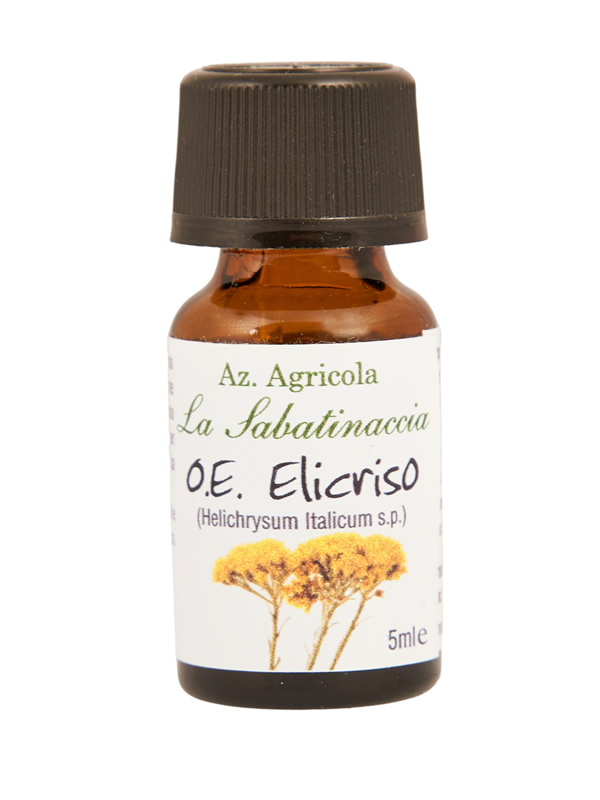 Helichrysum Essential Oil
The essential oil of helichrysum can be taken by mouth, by inhalation or it also works for external use. In order to benefit from its detoxifying properties, it is best to take it by mouth. Add 2-3 drops of essential oil to your favorite herbal tea and sip it in the morning; alternatively, mix 4-5 drops of essential oil with water and a small amount of sugar and drink it before breakfast. In case of respiratory tract diseases, the inhalation route is ideal and it is enough to add 4-5 drops of essential oil to the water of a humidifier for rooms. Helichrysum oil is also wonderful for external use. For massages that stimulate blood and lymphatic circulation add 15 drops of essential oil to almond or jojoba oil. Massage with circular and gentle movements, from the bottom up. The essential oil of helichrysum is excellent for relieving skin inflammation (for example after prolonged exposure to the sun and sea water) and it is a helpful anti-itch as well.
Further, the essential oil of helichrysum has strong antioxidant properties so it can also be used to protect your skin during exposure to the sun. Just add a few drops to your usual sunscreen and apply it. It is also an excellent addition to enrich the water of a relaxing bath. Fill your bathtub and add 15 drops of oil. Helichrysum oil can also be used as a mouthwash. Add it to a mallow or sage-based herbal tea and wash your mouth with it to counteract gum inflammation. The essential oil of helichrysum has no contraindications and normally does not trigger any irritation on intact skin. However, before applying it for the first time, be sure to test a small amount on a small portion of skin to evaluate any hypersensitivity. It should be suspended in case of obvious skin changes. It is not recommended for young children, pregnant women and people taking drug therapies.
Pure 100% helichrysum E.O.  is available in  5 ml format (28 €).