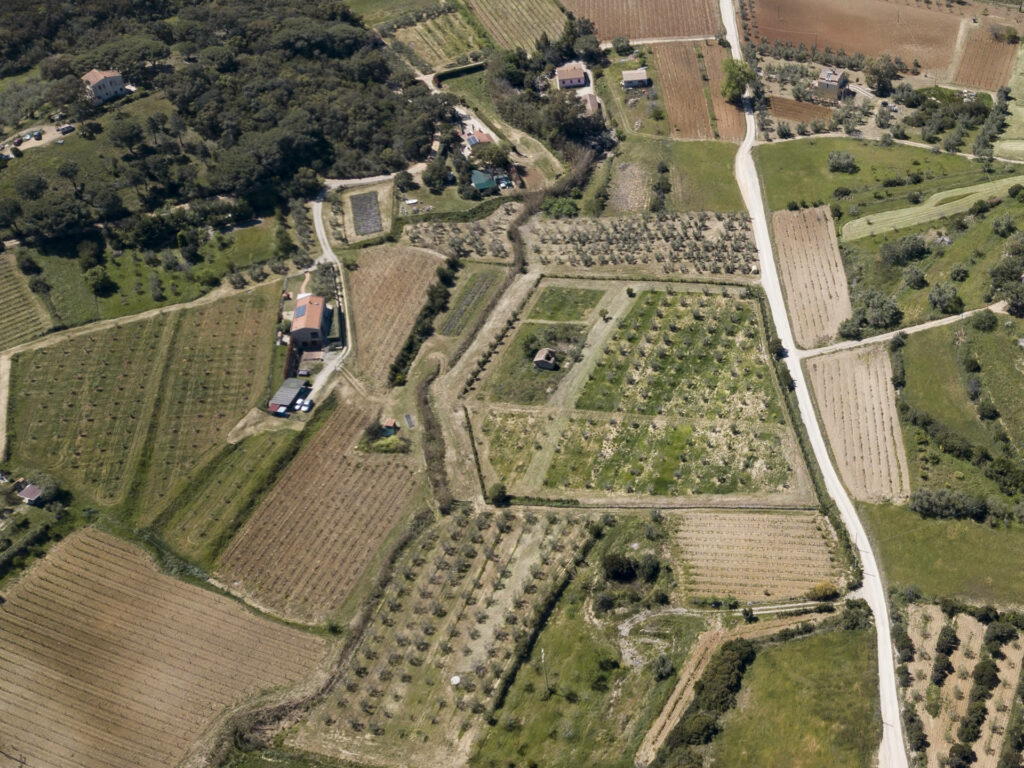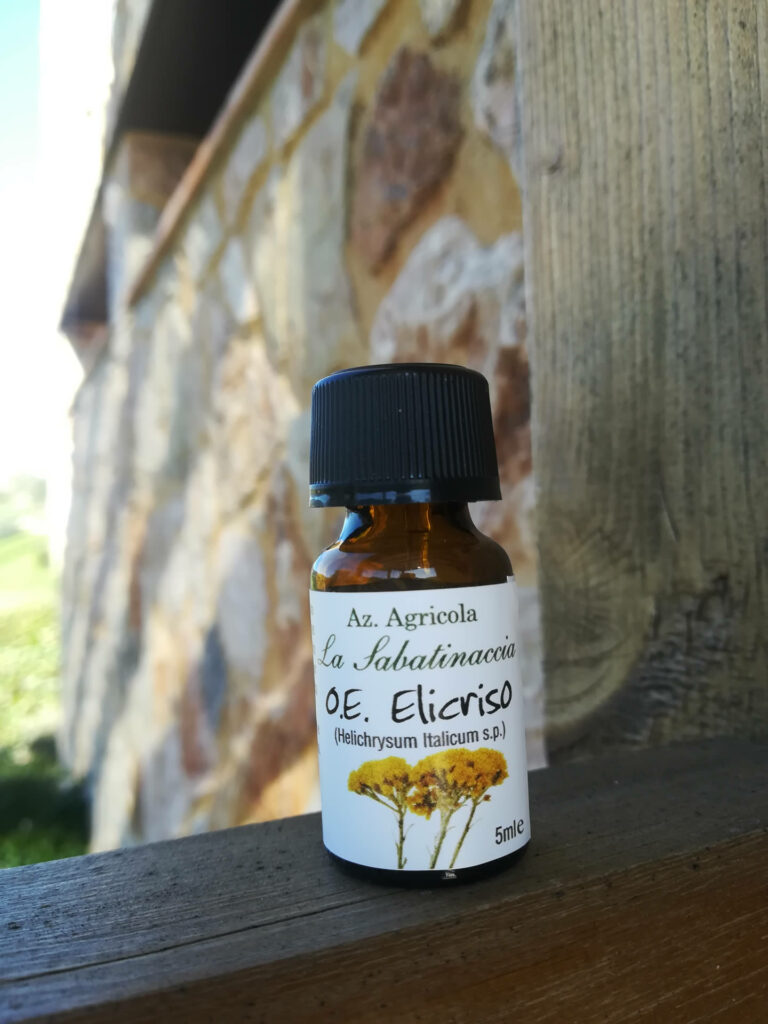 From M.D. to entrepreneur
In the beginning, difficulties were everywhere, of course.  I had put myself through a very hard test. I was entering unknown fields, which were such both literally and figuratively.  As a first step, I worked to obtain the biological certification for my land (about four hectares situated between Porto Azzurro and Portoferraio);  I then took a number of classes and seminars in order to acquire the essential technical skills in what had become my new field.
The first wine I made came from the old vineyard (more than 40 years old), and my first olive oil was produced thanks to the 30 olive trees that surrounded my home.  The original house was an old rural structure.  We took it down and rebuilt it entirely according to state-of-the-art bioengineering criteria.  It is now a class A+ sustainable home coated with local stone.
Little by little, I started introducing the cultivation of aromatic herbs, particularly Giaggiolo (Iris Pallida) and Helichrysum  (Helichrysum  Italicum).  The Giaggiolo is a beautiful purple flower which grows in Tuscany.  From its rhizome scented essences are obtained.  Helichrysum, a typical Mediterranean plant, which grows spontaneously on the Elba Island, gives extracts and a very special essential oil.
With time, oil alone has become the symbol of "La Sabatinaccia".  Whether it is extracted from the olives of our trees or distilled from Helichrysum, oil has the uncanny ability to embody and concentrate the aromas and flavors that the extraordinary nature of Elba  (red soil rich in minerals, sea, sun, winds that blow from different directions) makes incomparable, and allows everyone, no matter how far, to share in the pleasure and fully enjoy them.
Now, we produce our olive oil from about 800 trees of Tuscan varieties (Leccino, Frantoio, Moraiolo, Pendolino, Maurino), most of which we planted in recent years. Our oil is an organic extra-virgin olive oil certified as Toscano IGP (Protected Geographical Indication). From an organoleptic point of view, it is a typical Tuscan oil but without particularly aggressive notes. Instead, it has a medium intensity fruity fragrance, and pleasant notes of artichoke and almond. Its bite and its piquant notes are perfectly balanced.
The essential oil of Helichrysum, 100% pure, is an intensely aromatic product, with remarkable antioxidant, anti-inflammatory and purifying properties.  It lends itself to multiple uses, both orally and for topical application.
The wine is an organic Elba Bianco DOC (Designation of Controlled Origin) which is produced exclusively from our grapes (Ansonica, Procanico and Vermentino). It is characterized by a very pleasant floral bouquet and it boasts an excellent structure.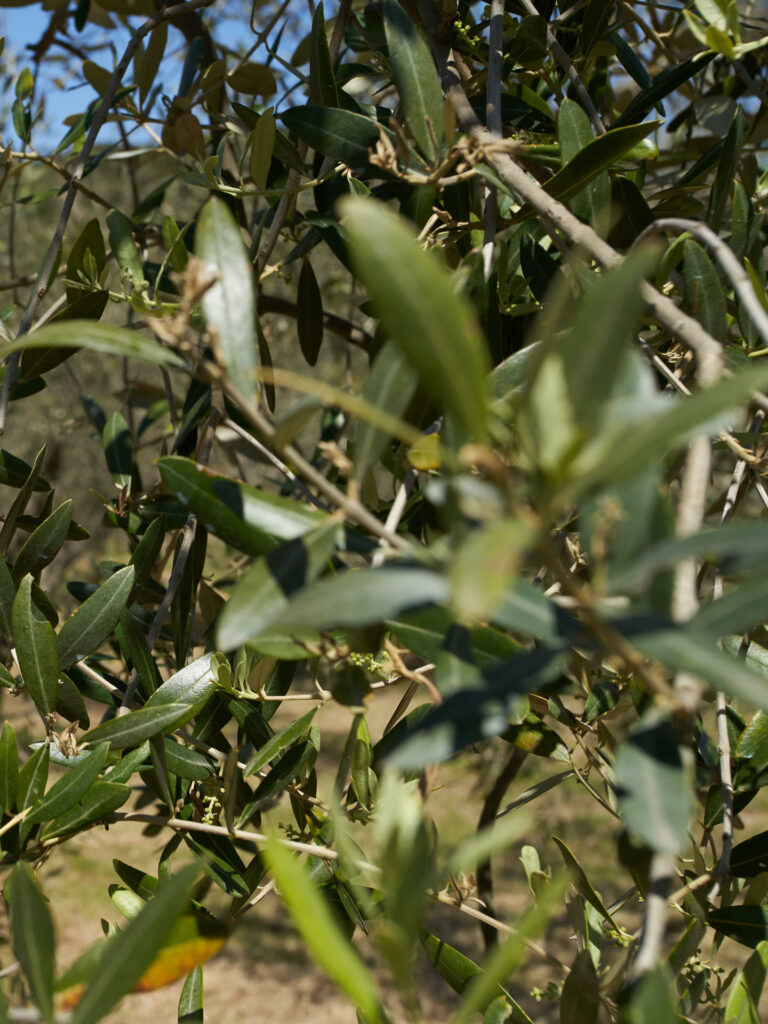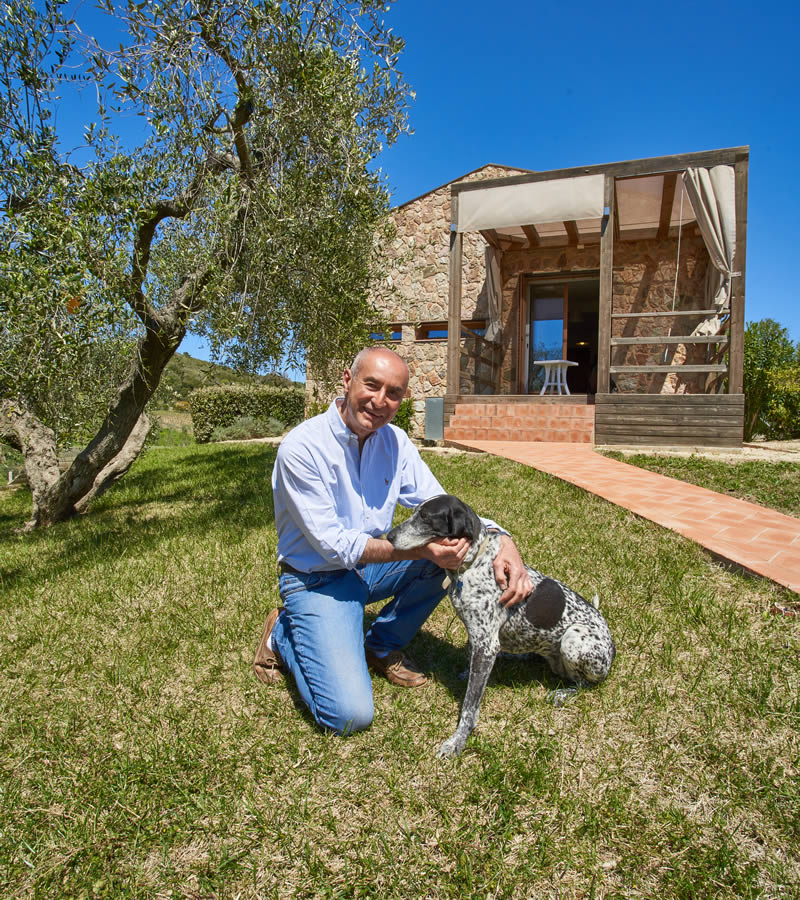 At this point, especially considering my products have been received very favorably both in Elba and elsewhere, I believe I can say that we won the first part of our challenge.  However, we still have a long way to go, particularly because we need to help people understand that the value of these products is not limited to nutrition.  Rather, it involves the physical and psychological health both of those who produce them and those who consume them. The humanity must establish a new pact with nature and the recent  Covid epidemic has made this need even more urgent.
I am therefore particularly happy when I have the opportunity to welcome visitors to "La Sabatinaccia" which has the great fortune of being located in the fabulous scenery of Elba.  For those who might not be able to visit, please feel free to drop me an email.  I am always happy to hear from people and I always find the time to reply.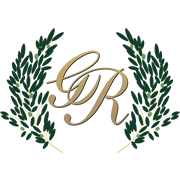 Looking much forward to meeting you and to hearing from you,
Gianluigi
"La Sabatinaccia"
Organic Farm on Elba