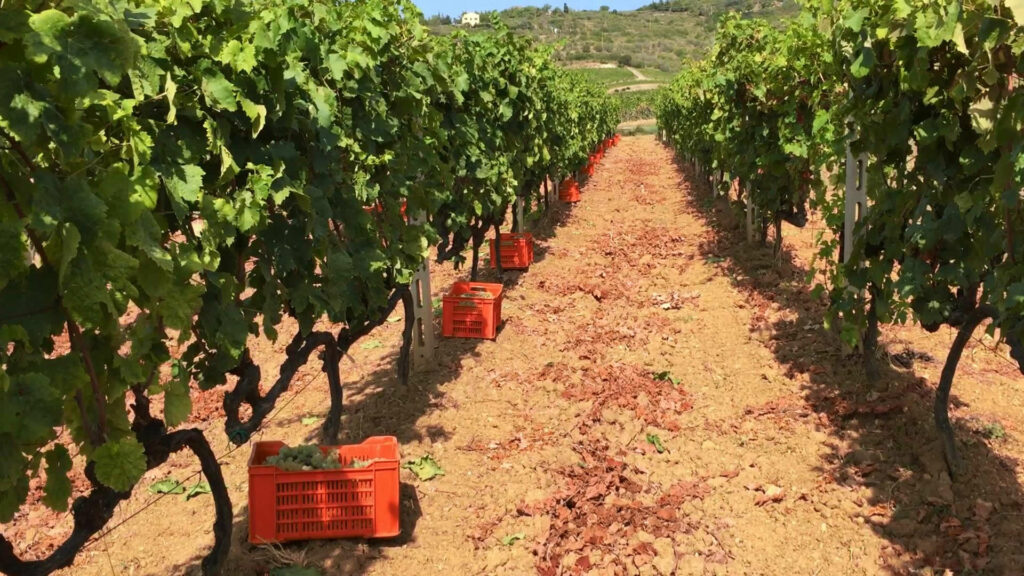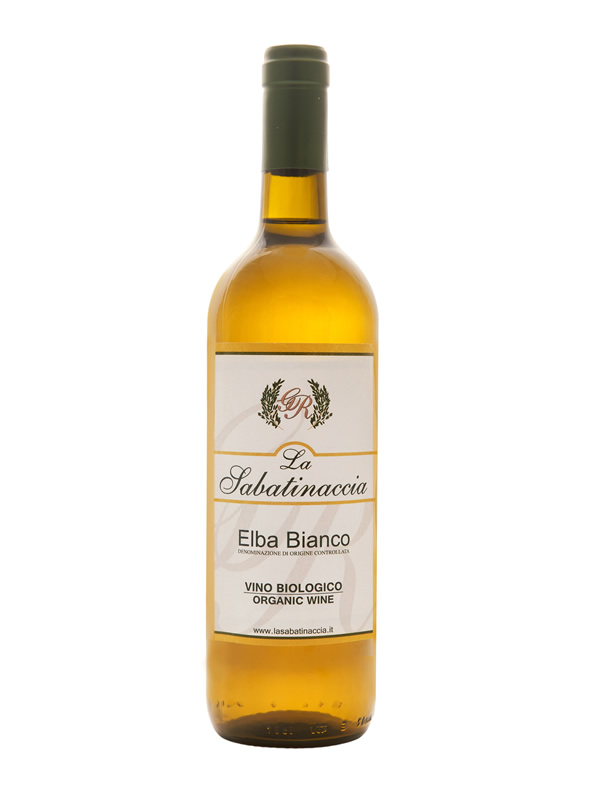 Organic wine with the denomination of origin Elba Bianco
Our vineyard was planted in the 1970s and our grapes are genuine and typical of our terroir.  This is something that we have always strived to preserve by privileging quality over quantity.   Since 2012, in our vineyard we have been adopting the ICEA certified (Environmental and Ethical Certification Institute) organic standards (metodo biologico). Indeed, in order to safeguard the health and vitality of our vines and to prolong their productive life cycle, we use the Simonit&Sirch pruning method (the so called potatura ramificata) which is based on four principles all aimed at protecting the integrity of the vines (like, for example, the "respect wood" technique), and at minimizing invasive cuts, especially on old wood.
Our vineyard (trained with spurred cordon) includes three varieties of grape: Procanico (which is a variety of Trebbiano typical of the Elba island), Ansonica (a variety found both in Elba and Giglio islands) and Vermentino. 
Our organic wine "La Sabatinaccia" with the denomination of origin "Elba Bianco" is the result of these three varieties carefully blended according to the production specification.  Our wine is a still and dry white, characterized by a beautiful bouquet, good acidity, good body, medium alcohol and by the typical and slightly bitter finish with light citrus notes. Temperature control, stainless steel vessels and selected yeasts are critical elements of our winemaking process. Potassium metabisulphite is added only when grapes are pressed (2 gr/100kg) and when the wine is bottled (2 gr/100kg).
La Sabatinaccia makes wine exclusively from its own organic grapes and avails itself of the support of one of the oldest and most renowned wineries in Elba (Az. Agr. Sapereta), known for its long experience in the field as well as its advanced production technology. As of 2017, we have been using NOMACORC closures, which are derived from sugarcane-based raw materials and are 100% recyclable.
Our 2021 0,75lt. bottles are priced at 10 € each.